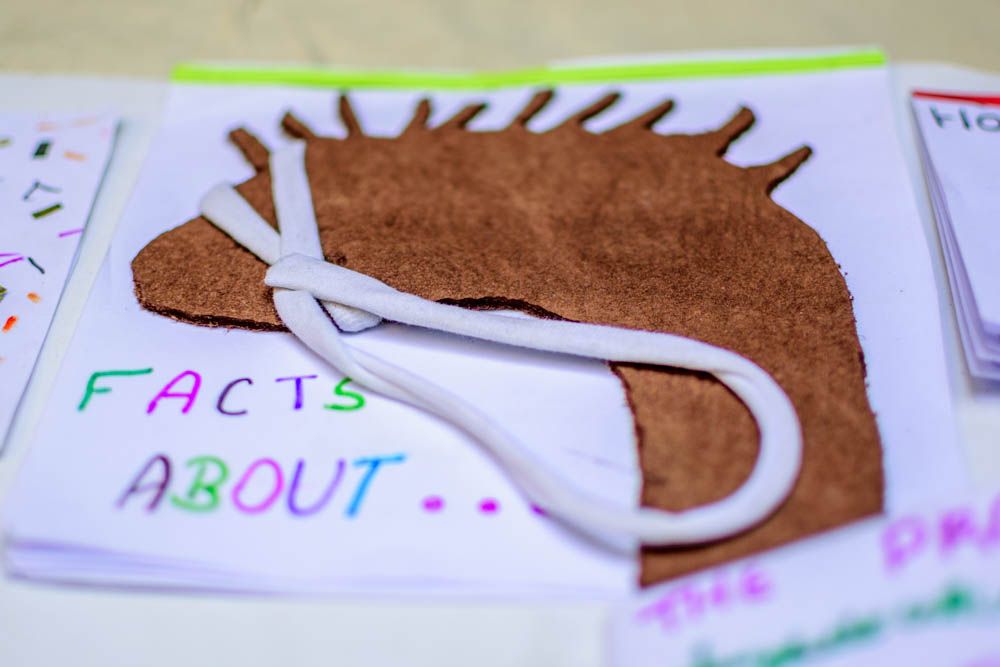 Today's post is all about our Little Soldier's craziness towards horses mostly after having watched many documentaries like the "Victorian Farm" and "Warrior the War Horse" etc.

Kids were insisting me to help them to make a project on horses. The wonderful videos about horses were really astonishing and it was so helpful for them to gain some sort of understanding about horses.

Oh, yep, we took them to a horse ride at the local park and they were over the moon, they caressed and fed the horses there.
The curiosity made them search for more information on horses and here are some books we used.
Hey, we used leather to make the cover of the book and inner decorations were done as a group.
Wait! Let's have a look at Ya'sub and Lazaz, (the horses)!! This is what I stitched for them and they really love it and have fun feeding, grooming, milking, and dressing it up.